Call Us on 07708 153 295

We at 1st 4 Marquee Hire are experts in the supply of marquee's for any occasion from 10 - 150 people!!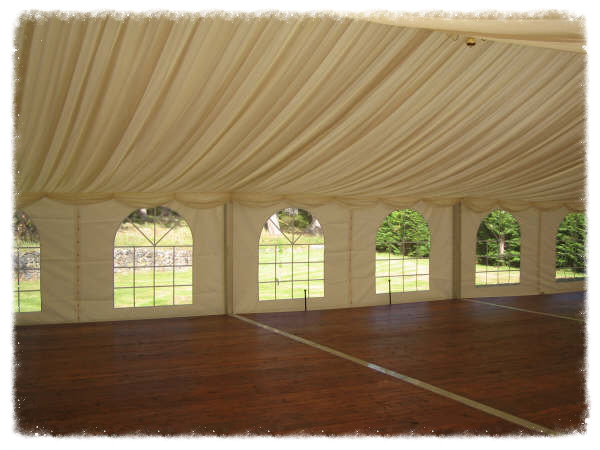 Market leaders - as voted by Event Professionals.

Our Party Marquees, "the most beautiful Marquees in the world"- ITV's 'This Morning Programme', revolutionise Party Marquees hire possibilities and ROI.
FREE HEATER ON NOVEMBER TO JANUARY PARTY MARQUEES
5% off PARTY MARQUEES BOOKINGS MADE 6 MONTHS IN ADVANCE

75% of Award Winning 1st 4 Marquees business comes from repeat Party Marquees or by referral, as we are reliable, creative, and consistently deliver high quality Party Marquees. Form large Party marquees to small Party marquees, with 3D Marquees you can be assured of a personal service and attention to detail, which will ensure the success of your Party Marquees event. 3D Party Marquees are Party marquees experts and can cover any Party marquees requirement using our elegant Party marquees to fit your occasion and budget. Using 3D Marquees for your Party marquees will ensure that your occasion is truly special.
· Summary of 3D Marquees: 3D l Marquees supply corporate, branded marquees in the following UK areas: London Surrey East and West Sussex Buckinghamshire Hertfordshire Oxfordshire Essex Berkshire Kent Hampshire Wiltshire Essex.
· Brief History Party Marquees Rental: Party Marquees Hire was founded in 2005 and specializes in Party Marquees. With offices in London and Surrey Party Marquees offer Party Marquees for all of London and the Home counties including Essex, Kent, Oxfordshire, Surrey, Sussex and Buckinghamshire Berkshire.
· London Area Party Marquees Hire - Party Marquees Hire in these areas of London: Acton Angel Aldgate Battersea Balham Barnes Barnet Bayswater Belgravia Bexley Brent Bromley Camden marquee hire in Canary Wharf posh garden marquee's Chelsea Clapham City Croydon Elephant and Castle Ealing Earls Court Enfield Euston Greenwich Green Park Hackney Hammersmith Haringey Harrow heavy duty marquee hire Hampstead Heathrow Hounslow Hyde Park Islington Kensington Kew Kilburn Kingston Kings Cross Knightsbridge Lambeth Lewisham London Bridge Maida Vale Marylebone Mayfair Morden Newham Notting Hill gazebo's North Kensington Paddington Parsons Green Piccadilly Pimlico Poplar Putney Richmond Shepherds Bush St Johns Wood South Kensington Southwark Southfields Swiss Cottage Tooting Tower Hamlets Victoria Waltham Forest Wandsworth Watford West Kensington Wembley Westminster Wimbledon Woolwich Uxbridge
· Party Marquees Hire Surrey – Surrey Area Party Marquees Hire? Surrey Areas: Ashstead Banstead Cambereley Caterham Carshalton Chessington Cheam Chertsey Cobham Cranleigh gazebo hire in Croydon Epsom Ewell Esher Farnham Godalming cheap marquee hire Godstone Haslemere Oxted Kingston upon thames Guildford Leatherhead Lingfield Oxshott Mitcham Raynes Park Redhill Reigate party tents in Staines Surbiton Sutton Tadworth Walton Woking Weybridge
· Kent Area Party Marquees Hire? Kent Areas Ashford Beckenham Bromley Canterbury Dover Dartford Gravesend Gillingham Orpington Margate Maidstone Sevenoaks Tonbridge Tunbridge Wells Royal Tunbridge Wells
· Sussex Area Party Marquees Rental? Sussex Areas Arundel Billingshurst Bognor Regis Crawley East Grinstead Horsham Lancing Littlehampton Steying Worthing
· Party Marquees Rental in Hampshire across these areas and towns? Hampshire Areas Aldershot Alton Andover Basingstoke Eastleigh Fareham Farnborough Fleet Gosport Winchester Maidenhead Maidstone
· Middlesex Area Party Marquees Hire? Middlesex Areas: Ashford Brentford Edgware marquee hire in Enfield Feltham Greenford Hampton Harrow Hayes Hounslow Isleworth Northolt Northwood Pinner Ruislip Shepperton Southall Staines Stanmore Teddington Twickenham Uxbridge Wembley West Drayton
· Other areas Party Marquees hire? Birmingham Bradford Brighton Bristol Cambridge Canterbury Chester Chichester Coventry Derby Dover Gloucester Hereford Hove Leeds Leicester Lichfield London Lincoln Liverpool Manchester Norwich Nottingham Oxford Peterborough Plymouth Portsmouth Ripon St Albans Salisbury Southampton Winchester
· In the past we have hired Party Marquees in the following areas: Aldershot Ashford Avon Aberfeldy Alford Alton Altrincham Arundel Ascot Ashbourne Axminster Bagshot Bakewell Beauly Brecon Bridgwater Brixham Broadstairs Broxburn Bucknell Budliegh Bath Basingstoke Bracknell Braintree Bedford Bedfordshire Berkshire Berks Herts Bucks Wilts Hants Bexhill Birmingham Bishops Stortford Brighton Buckinghamshire Bristol Bromley Camelford Cannock Cardigan Canterbury Cambridge Canvey island Cardiff Carnforth Chesham Carlisle Chelmsford Chatham Cheddar Cheltenham Chepstow Cheshire Chislehurst Chippenham Croydon Chorley Cirencester Cleethorpes Cleveland Coleford Congleton Coulsdon Cowes Coventry Crawley Darwen Daventry Deal Denbigh Derby Derbyshire garden party tentsDevon Corset Don caster Dover Reified Dudley Durham Dumont Dundee Earls ton East bourne East Grinstead Guildford Esher Edinburgh Ely Erich Essex Exeter Fareham Faring Falmouth Enlistee Fern dale Fleetwood Flowery Fronton Gains borough Glastonbury Gals ton Gillingham Glasgow Gloucester Gloucester shire Great Dartmouth Grantham Guilford Paddington Halifax North south east west nw sw se ne central near in Hampshire Harlow Hastings Haverhill Hawick Hayling Island Shelton Hemel Hempstead Hereford Hertfordshire High Wycombe Huddersfield hull Ipswich Ilminster Ingatestone Ireland isle of Wight Kent Kettering Kenley Kidlington Knebworth Lancashire Leigh Leeds Leven Leicestershire Lincolnshire Liverpool Lyme Regis Macclesfield Maidstone Manchester Margate Merseyside West Midlands Norfolk Northampton Norwich Nottingham Oxshott Oxford Oxfordshire Peterborough Plymouth Poole Portsmouth Potters bar Reading Reigate Rochester Rotherham Rugby Salisbury Scarborough Sevenoaks Sheffield Shropshire Sidmouth slough Solihull Somerset South end Suffolk Sundry Surrey Sussex Stevenage stoke Sutton Coldfield Swanage Swansea Swindon Taunton Telford Thetford Tunbridge wells Ullapool Warwickshire Warwick Watford West Malling Winchester Wiltshire Windsor Woking Worcester Wrexham York SW London S London W London NW London N London Home Counties
· Wedding Party Marquees / Party Party Marquees: 3D have provided Party Marquees hire for a huge variety of stunning weddings. We understand the absolute need for efficiency, reliability and attention to detail. When 3D Party Marquees Hire are involved the Party Marquees can be safely crossed of the list. Other events catered for: Wedding Anniversaries, birthday Party Marquees, Corporate events Party Marquees for Summer Parties, Winter weddings and parties, family events.
· Party Marquees Sizes and layouts: All our Party Marquees are white framed Party Marquees and are available in three widths 10', 20'. All Party Marquees hired are available in any length. For individual or corporate parties that require additional space, our Party Marquees are modular and can be connected to create any layout to suit any shape of site.
· Party Marquees Flooring: wooden hard floors and Dance floors of all sizes
· Party Marquees Doors & Windows: Party Marquees Doors & Windows can easily be customised to suite all tastes and seasons in all Party Marquees hired
· Winter Party Marquees hire: Winter Party Marquees hire is always available including appropriate temperature controlled heaters. Winter Party Marquees hire is available for all events including Wedding Party Marquees, Corporate Party Marquees, Wedding Anniversaries, large concerts.
· Party Marquees Hire Questions & information including: hire in London, Party Marquees decoration Sample Party Marquees prices Online Party Marquees quote Party Marquees company. Themed party Party Marquees Party Marquees Hire London Party Marquees hire Surrey Party Marquees Hire Surrey Buckinghamshire Party Marquees Hire Buckinghamshire Party Marquees hire Hertfordshire Party Marquees Hire Hertfordshire Essex Party Marquees hire Oxfordshire Party Marquees Hire Oxford Party Marquees hire Berkshire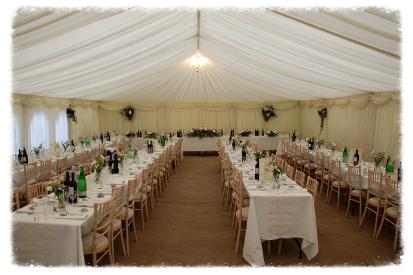 Without question, a fundamental element in planning for any memorable event is the venue & hiring a marquee provides some great advantages!
Where competition to secure the preferred option of venue for your event is rife, especially in the UK where summer months are a premium for maximum outdoor enjoyment – the marquee, gazebo or party tent is a versatile yet credible choice for the most prudent event planner, even accounting for the infamous unpredictable weather of British Summertime.
Our marquee hire service covers the full spectrum of small to large bookings. The temporary structures available to you are varied and we specialise in expert advice on the best, affordable solution to accommodate your plans.
Our contractors are competent in both outdoor and indoor installations with adherence to health and safety regulations for your assurance.
Our prices are reasonable, yet by no means cheap for hiring your marquee – but extra value can be gained in hiring add-on equipment where required at significant discounts. Our marquee hire packages are simply enough to understand, detailing itemised cost elements and rounding off with a simple single fee.
We offer luxury marquee hire for weddings or engagement parties accommodating seated or standing arrangements. We specialise in Indian or Asian parties with understanding of appropriate decor and planning.
If a simple garden party is more what you had in mind, perhaps with a spot of catering to go with your marquee hire or even tent rental, then we are equally able to help you.
Our marquee contractor team is accustomed to dealing with corporate bookings also, having been commissioned for work with BBC, London Olympics and Embassies – our team really knows how to deliver on budget and on time.
For information on how we might be able to help you with hiring a marquee for your event, please feel free to call us on: 07708 153295
The logistic considerations are among the most critical in considering marquee hire i.e. number fof guests, grass or concrete etc. Also, there are aesthetic qualities which may be desired which will have impact on the style or type of marquee structure chosen for the event.
There are many marquee hire companies in the market and each one offering come variation on the theme of a product (the marquee) and the service (customer service, installation, take down). The product itself has many variables such as colour, size, capacity, layout, add ons such as flooring options etc. whereas the service aspect is where the best companies keep things very consistent with a formulaic precision and dependability.
Events such as festivals, weddings, garden parties and corporate parties are typical reason for hiring a marquee. Depending on size and complexity of project, marquees take very little time to install and are equally as simple to dissemble and clear away. Structures are either more robust types which are pieced together by the installation team on the day, or for children's garden parties for example pop-up frames are a great choice providing hassle-free DIY shelter for a few hours.
The Breakdown
Here in this simple Marquee 101 article we attempt to equip you with the necessary knowledge for making an informed decision on booking the best marquee hire company.
Traditional marquee hire

These are the traditional tent structure with guy ropes, stakes, poles and cotton awning and all! Literally, the grass roots of temporary shelter. The tension across the entire structure has to be adequate. For waterproofing it is advisable that the cotton covers are treated with paraffin or alternative petroleum lubrication product like Vaseline Petroleum Jelly.

Aluminium marquee hire

Versatility and robustness combined. No guy ropes required – any surface (almost)…and can build as extensions to buildings or adjuncts to other temporary structures. Retail environments are ideal for aluminium frames where planners can partition off the ambient environments to suit the target audience.

Stretch (Free Form) marquee hire

A popular feature in outdoor events across the southern hemisphere, particularly in South Africa and Australia. Using nylon/polyester hybrid material, poles capped by plastic and rubber moulded roofs are set upon stretched awnings under tension. Because the shapes are created by the orientation and tension of awnings, there are endless possibilities.

Framed marquee hire

These are the most typical types of marquee in the UK marquee hire market. Using the low density, high strength ratio of aluminium frames, such marquees are an excellent choice for all occasions, accommodating all sizes of crowds either seated or standing. With the ability to add annexes with ease to host a catering team for example, such marquees allow for the more exuberant creative planner. These are without internal supports and can compliment multiple flooring options, heating and lighting too.
No. of Guests
Standing 'party'
Seated (theatre)
Seated at long tables
Seated 10 at 5foot round tables
Seated 8 at 5foot round tables
254m x 4m5m x 5m6m x 6m6m x 6m6m x 9m506m x 6m6m x 9m6m x 9m6m x 9m9m x 9m1006m x 9m6m x 15m9m x 12m9m x 12m9m x 15m1506m x 15m9m x 15m9m x 18m9m x 18m12m x 15m2009m x 24m9m x 18m12m x 20m12m x 20m12m x 20m30012m x 15m12m x 20m12m x 25m12m x 25m12m x 30m50012m x 25m15m x 25m15m x 35m15m x 35m15m x 45m100015m x 35m20m x 40m20m x 50m20m x 50m20m x 60m200020m x 50m30m x 50m30m x 60m30m x 60m30m x 75m
On Site
Depending upon the complexity of your project, our installation contractors will have your event marquee and all appropriate equipment up and running within 1.5 – 5 hrs. They will be courteous, prompt and tidy leaving you to welcome your guests well in advance of your event start time.
For taking down the tent and removing the structure, we can arrange to do this at a convenient time for you, ensuring that upon leaving all mess is cleared away and disturbances returned to normal – essentially leaving your property as we found it.
Ready To Make A Booking?
Booking your marquee hire is a simple process. Either fill in our online booking form and have our customer services team call you back to arrange a quotation, or simply call us on 0203 1518316 and we will ensure you get the information you need.
Our marquee add-on services ensure that you need not go anywhere else to fully furnish your temporary party shelter. We provide all flooring, lining, lighting, seating, tables, crockery, cutlery, stages, centrepieces etc. and along with your party tent rental we will quote a single price all inclusive of your entire requirement.
Auxiliary services like catering and photography are also available at additional cost, but significant discounts are available the more add ons you choose.